Curating Art
International Master programme in Curating Art, including Management and Law, 120 ECTS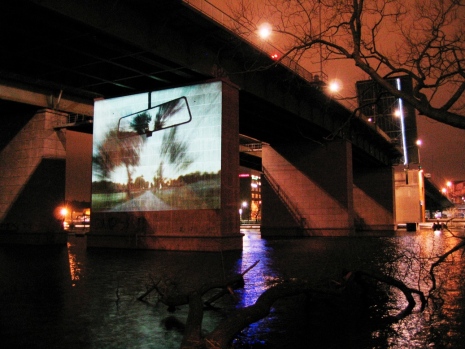 ©Stefan Otto: Fast forward/Fast rewind 2002, video. Still from a student exhibition in Stockholm 2007 by Anneli Bäckman and Alexander Benz. Photo: A Benz. By courtesy of the artist.
FOR CURRENT INFORMATION ON THE ADMISSION PROCESS FOR NEXT COURSE, PLEASE SEE "HOW TO APPLY"!
Curating Art is in equal shares an academic and practice based education. The programme was developed as a joint enterprise between Stockholm University and prestigious institutions in the art world. Its dual perspective combining academic demands and practice based experience is a fundamental aspect in courses, assignments, and examinations.
Last updated: March 27, 2013
Page editor: Nina Engholm
Source: Department of Art History