Curating Art
International Master programme in Curating Art, including Management and Law, 120 ECTS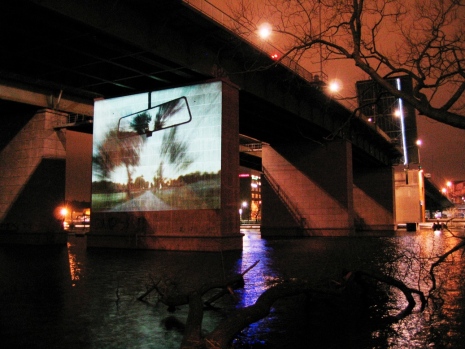 ©Stefan Otto: Fast forward/Fast rewind 2002, video. Still from a student exhibition in Stockholm 2007 by Anneli Bäckman and Alexander Benz. Photo: A Benz. By courtesy of the artist.
Curating Art is in equal shares an academic and practice based education. The programme was developed as a joint enterprise between Stockholm University and prestigious institutions in the art world. Its dual perspective combining academic demands and practice based experience is a fundamental aspect in courses, assignments, and examinations.
The application period for autumn 2015 has now opened, the deadline being 15 January for both international and national applicants. Please note that the deadline for supporting documentation is 26 January! All documents must have arrived at Universityadmissions in Sweden by that date at the latest - post mark date is NOT valid. Please see further instructions in the "How to Apply"-section. The formal requirements of all applications will first be assessed at Universityadmissions which will take a number of weeks after the deadline has passed.
Those applicants selected for the interviews (in person or over Skype) will be notified approx. by late February/early March.
UPDATED INFORMATION WILL BE PUBLISHED ON THIS WEBSITE CONTINOUSLY DURING THE PROCESS.
The assessment of applications is based on the following parameters: Letter of Intent, interview, relevance of professional or research experience (as documented in CV), relevance of previous studies, grades on academic courses.
Incomplete or late applications are not considered. In case of vacancies after the admissions are finished, applicants on the wait list will be contacted in a strict numerical order. If you have not been contacted, then unfortunately we can´t offer you a place in the programme for the time being.
Last updated: December 17, 2014
Page editor: Nina Engholm
Source: Department of Art History